chickpeas À la dregs
ingredients: 2 cups prepared chickpeas* 2 big handfuls chunky bacon lardons couple cloves of garlic, smashed n chopped fresh thyme. sea salt. fresh cracked pepper. one farm fresh egg per bowl of this gorgeous stuff splash of white vinegar *a note on chickpeas before we start. in the past we here at the dregs have derided any notion of canned, processed foods. however, there are just some...
5 tags
3 tags
4 tags
3 tags
6 tags
6 tags
3 tags
5 tags
3 tags
4 tags
3 tags
the dregs summertime mixed grill
the dregs summertime mixed grill kick the tires and light the fires. ingredients (SERVES 4-6): 2-4 8 oz. hanger, strip, or bavette (flap meat) steaks. 3 shallots, chopped. butter. sea salt. fresh cracked pepper. olive oil. 2-4 lobster tails, split. butter. smoked sea salt. Get Some @theMeadow @Olive Ave. Market @Mendocino Sea Salt Co. Or infuse your own likeaboss lamb sausages of...
5 tags
3 tags
4 tags
April 2012 The Dregs Club Letter
April 2012 The Dregs Club The Wine: 2010 Breezette Rosé The Region: Côtes de Provence The Bottle: Cheesy. Looks like your Mom, at the Beach, Circa 96. The Juice: Glorious The Story: Provence Knows Rosé. This 80/20 Cinsault/Mourvedre is dry with great stone fruits, acid and a little spice. Pairs: With all things Spring & Summer, including Poolside BBQ's, Mediterranean Fare...
8 tags
2008 Cantele Primitivo
What's Primitivo??? Stop Crying. It's Just Zin. But: From Italy. We Proudly Present: Nose: Dried Mission FIg. Tobacco. Makes: "Typical Zin" Look Like A B. When Typical Zin Gets Robbed, This Grape Steps In Like Nate Dogg Pair It Up: Fennel Sausage Panzanella Boom.
2 tags
1 tag
1 tag
1 tag
4 tags
2 tags
2 tags
8 tags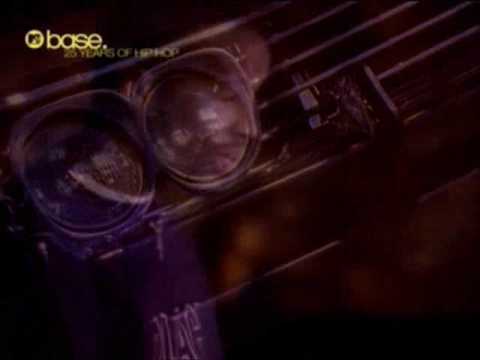 5 tags
the dregs chorizo roasted chicken
Ingredients: 1 Chicken, (free range/kosher if possible) 1 Large Onion, chopped into thick slices Fingerling potatoes, washed 1/2 glass of dry white wine 1/2 cup chicken stock (homemade) Fresh Lemon Thyme and Rosemary Olive Oil Spanish chorizo, sliced paper thin Spice Rub: 2 tsp paprika, 1 tsp ground black pepper, salt, garlic powder, red chili powder, & 1/2 tsp celery salt step...
3 tags
3 tags
The Dregs Twice Fried Frites & Game Changing Aioli
the dregs twice fried frites   ingredients: 1 or 2 lbs Idaho russets. More or less. 2 quarts peanut oil. Kosher salt.   step 1: Fill a bowl with ice water. Peel the spuds, cut them into ½-inch- thick sticks. Put em into the bowl of ice water. Trust me, don't skip this step. Leave em in the water about 30 minutes, then rinse em in cold water. pat em dry, really really dry.   ...
3 tags
The Dregs Lamb Shank Poutine
the dregs lamb shank poutine  ingredients: 2 or 3 lamb shanks. trimmed. flour. couple shallots and an onion. peeled n chopped. bottle of red wine. equal amount of beef, lamb or veal stock. fresh thyme. butter. olive oil. sea salt. lots of fresh cracked pepper. dutch oven blue cheese. rogue or maytag if you got it. bowl full of frites. see attached recipe.  step 1: pat your shanks...
1 tag
9 tags
Uinta Brewing Detour Double IPA
STRAIGHT OUT THE SLC UINTA BREWING BRINGS YOU…… IF YOU GOT ONE: USE A TULIP GLASS NOSE IN: MAD FLOWERS DRINK IT: HOPS MORE: FLOWERS SOME: WET EARTH DRY FINISH 9+% BOOZE BE PERFECT WITH: LAMB BURGER. RARE. HOT PASTRAMI SANDWICH. JEWISH DOUBLE RYE. MUSTARD. PICKLES. $13 BUCKS. EMAIL US AND WE'LL GET IT TO YOU.
6 tags
2007 Quinta Das Maias Vinho Tinto
WE LOVE: PORTUGUESE WINE A LOT OF PEOPLE KNOW DOURO.  THIS IS DAO. OTHER SIDE OF THE TRACKS. THE WINE YOUR MAMA WOULDN'T LET YOU DATE. NOSE:  SMOKED PEAT. GRAPE TOOTSIE POP. MOUTHFEEL: EFFERVESCENT. EXPLODING POP ROCKS. MOUTH: RED FRUIT. MEATY. AND ON THE VERY END….SALTED DUTCH LICORICE. ONLY $14 BUCK HERE PAIR THIS BAD BOY UP: EASY. MERGUEZ SAUSAGE STEW. ...
1 tag
8 tags
January 2012 The Dregs Club
For the New Year we thought it would be cool to simplify your Club Benefits. 10 % Off any purchase in the Shop – Always - Ad infinitum 15% Off 6 or More Bottles – Fill A Dregs Bag , Save a Landfill Tastings & Flights in the Shop are Free. So Tell your Friends. Refer a Friend to the Club – You get Bubbles On Us* Free Shipping on 6 or More Bottles *You are the...
6 tags
The Dregs Craft Beer Risotto
with Bootlegger's Palomino Pale Ale ingredients: 4 cups chicken broth (homemade if you are a rad like us) unsalted butter 2 shallots, chopped. 3 cloves garlic, smashed and chopped 1½ cups arborio rice 1 Tbsp extra virgin olive oil 8 oz craft beer ¼ cup grated Parmesan cheese 1/4 cup heavy cream Salt and Pepper  step 1: Put the broth in a sauce pan and bring to a simmer, but never...
4 tags
the dregs game-changing chicken stock
the dregs game-changing chicken stock  ingredients: 3 lbs chicken bones, (ask your butcher for necks and backs) extra virgin olive oil kosher & sea salt 4 or 5 cloves garlic, smashed 2 carrots, peeled and roughly chopped 2 celery and 2 yellow onions, roughly chopped bonus points, 1 leek roughly chopped a handful of whole black peppercorns, fresh thyme, bay leaf strainer & cheese...
6 tags
Biodynamics, Ciders & Casper the Friendly Ghost
Biodynamics, Ciders & Casper the Friendly Ghost Biodynamics in a Nutshell Rudolph Steiner (1861-1925) influenced by the writings of Goethe and his lectures on agriculture founded Anthroposophy or so called "Spiritual Science" . Using these teachings followers of Anthroposophy, let's call them Mystic Hippies, established a field of practical cultivation that we know today as...
2 tags
Autumn Roots. Cranberry Butter. Onion Confît.
INGREDIENTS: 2 carrots. 2 parsnips. 2 golden beets. 2 yellow onions. fresh thyme kale bacon. good bacon. thick cut. organic if possible. bacon fat extra. virgin. olive. oil. butter. lots of it. kosher salt. fresh cracked pepper. a little sugar fresh cranberries. dried if you can't get fresh. a good roasting pan step 1. onion confît: slice your onions, about 1/4 inch thick. toss them...
2 tags
Duck Confît
ingredients (serves 4…or 2 if you're greedy): 4 duck or chicken legs sea salt. a lot of it. fresh cracked pepper a couple cloves garlic. smashed. bay leaf fresh thyme handful of peppercorns bacon fat. a lot of it. sharp knife dutch oven or slow cooker step 1: make bacon. a lot. you need enough to submerge your bird legs in completely. so get a couple good mason jars, cook some...
5 tags
November 2011 Club Letter
  November 2011 Club Shipment   Duck Confit. Roasted Squab. Deep Fried Turkey. it's cold out and we want to eat some Bird. That's why we picked 3 Wines that will pair with the above or any of their salty, crispy, fine feathered friends. The wines: Michel Olivier Cremant De Limoux languedoc-roussillon. france. Cremant = Bubbles that are not from Champagne Limoux = The place...
9 tags
2009 Terroir New Zealand Pinot Noir
NEW ZEALAND. GOOD ENOUGH FOR PETER JACKSON. GOOD ENOUGH FOR ME. CENTRAL OTAGO. PERFECT FOR PINOT. LIGHT BODY NOSE: CANDY APPLE DRINK IT: MODERATE ACID LIGHT TOBACCO A LITTLE MARSHMALLOW LONG RED APPLE FINISH $16 BUCKS ALL DAY LONG PAIR IT UP: DUCK CONFîT CRISPY SKIN PORK BELLY. CHINESE FIVE SPICE. AU JUS. POACHED EGG. GET AFTER IT.
12 tags
2010 Husch Mendocino Chenin Blanc
CHENIN BLANC: KILLER LOIRE WHITE WINE GRAPE THIS ONE'S FROM MENDOCINO COUNTY AND IT'S REALLY FUN TO SAY….. HUSCHHHHHHH NOSE: KEY LIME WET STONE MOUTH: MINERAL BRIGHT ACID LIGHT CITRUS GOOD: EVEN FOR PEOPLE WHO SAY THEY DON'T LIKE WHITE WINE AND AT $11 BUCKS…… IT'S GREAT PARTY WINE SO GET SOME AND PARTY ON WAYNE
14 tags
2009 Samsara Larner Vineyard Grenache
CHECK IT: THIS WINE IS MIND BLOWING AND A REALLY COOL LABEL RIGHT? SAMSARA: MEANS THE CIRCLE OF LIFE THIS WINE: IS THE PASSION PROJECT OF THE WINEMAKER FOR MELVILLE VINEYARDS SAMSARA GRAPES ARE SPECIAL MICROPRODUCTION FROM MICROSCOPIC TERROIR DRIVEN VINEYARDS ONLY: LIKE 90SOME CASES  WERE MADE WE HAVE SOME AND IT IS KILLER! NOSE: LEATHER LICORICE BLACK FIGS MOUTH: DEEP CHEWY MOUTH FEEL NEAR...
9 tags
2009 Moulin De Gassac Guilhem Red
WHAT: SYRAH. GRENACHE. CARIGNAN. CINSAULT. WHERE: LANGUEDOC SMELL IT: LEATHER RUBBERY SLIGHTLY SMOKEY DRINK IT: A LITTLE MORE LEATHER STEMMY LIGHTLY TIP-TOEING TANNINS CHERRY/RASBERRY ALMOST…..CHERRY AND RASBERRY TOOTSIE POP ONLY: $12 BUCKS HERE PAIR IT UP: CASSOULET (HERE'S A RECIPE THAT WORKS) GRILLED DOUBLE CUT PORK CHOPS. MELTED ONIONS. THANK: ME LATER.
11 tags
2010 La Cabotte Colline Cotes du Rhone
GRENACHE. SYRAH. RED RHONE BLEND. NOSE:  PEPPERCORN EARTH SLIGHT CIGAR MOUTH: BALANCED TANNINS SLIGHTLY STEMMY MORE EARTH KILLER LONG FINISH BONUS: 100% BIODYNAMIC BONUS: $13 BUCKS BONUS: SCREW TOP SO: PUT IT IN ONE OF THESE BAD BOYS AND HIT UP THE PARK! COME ON….WHY SHOULD THE BUMS HAVE ALL THE FUN? PAIR IT UP HAM. FRENCH BAGUETTE. BUTTER. CORNICHON. ESCARGOT. BUTTER. GARLIC....
13 tags
2009 Lachryma Christi Rosso
LACHRYMA CHRISTI LITERALLY MEANS: THE TEARS OF CHRIST SO THE WAY THE STORY GOES IS ONCE UPON A TIME SOMETHING MADE JESUS WEEP MERCILESSLY AND IF HE'S ANYTHING LIKE ME….IT WAS PROBABLY WHILE HE WAS WATCHING THIS ANYWAYS…SUPPOSEDLY HIS TEARS LANDED ON THIS WINE REGION, AND THAT'S WHY IT'S SO GREAT… SO THIS WINE? PIEDIROSSO CRAZY ITALIAN RED WINE IT'S...
11 tags
2008 Olivier Larochette Bourgogne
OLD VINE PINOT LIKE….OLDER THAN YOUR MOM NOSE: DRY CIGAR MOUTH:  LEATHER CHERRY CRANBERRY $21 BUCKS PAIR: CRISPY SKIN PORK BELLY CRISPY SKIN DUCK DUCK FAT FRITES RECAP: OLD? CHECK. LEATHERY? CHECK. TOBACCO SCENT? CHECK. NOT TO BE TRIFLED WITH? CHECK BASICALLY DO. YOURSELF. A. FAVOR.
6 tags
L. A. Beer. Week.
Beer Week But It Really Lasts 2 Weeks Don't Blame Us We Never Really Went To School Check Their Site
5 tags
5 tags
Rosé Is The New Black.
9 tags
2010 Elk Cove Vineyards Pinot Gris
WILLAMETTE VALLEY PINOT GRIS WE LOVE IT AND NATE SAYS: FEMININE. BUT BY NO MEANS OF LOOSE MORAL VALUES. THINK….HARLOW GRAPEFRUIT. KIWI. HUGE: MOUTHFEEL LONG: MINERAL FINISH CARE ABOUT RATINGS? (BESIDES OURS OBVIOUSLY) 90+ BY PRETTY MUCH EVERYONE ON THE PLANET BASICALLY: TOTALLY HONEY BADGER. SPEAKING OF WHICH, SUBTLE NOTES OF HONEY SCREAMS FOR: ROGUE OREGON BLUE MANCHEGO ALMONDS FRESH...